TABLE OF CONTENTS
A B C D E F G H I J K L M N O P Q R S T U V W X Y Z
A to C D to H I to O P to Z A to Z (401kb)
NOTES: The "A to Z" table of contents is quite large and contains over 2300 links to mechanical bank information. To permit reasonable www load times it has been split into four sections (A to C, D to H, I to O, and P to Z). To browse site content either click on a sub-section listed above, the individual letter above, or if you have a fast web connection A to Z. This table of contents does not include material in the members only section of this web. The User Name and Password required to access the members Reference material are available only to members of the MBCA. Contact bj@mechanicalbanks.org with any questions.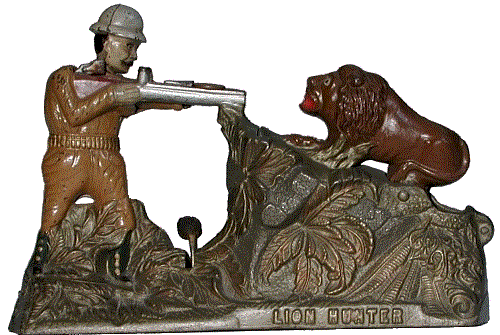 ---