MARK HABER October, 1951
12 Kenwood Road
Wethersfield, Conn.
Phone Hartford 9-1885

BANKS * TOYS * CAP PISTOLS

The following banks are offered subject to prior sale. If for any reason, the purchase does not meet our expectations or requirements, items may be returned within 10 days from date of receipt, and purchase price will be refunded. After ten days, sales will be considered final. Check with order, please. Banks are shipped express charges collect.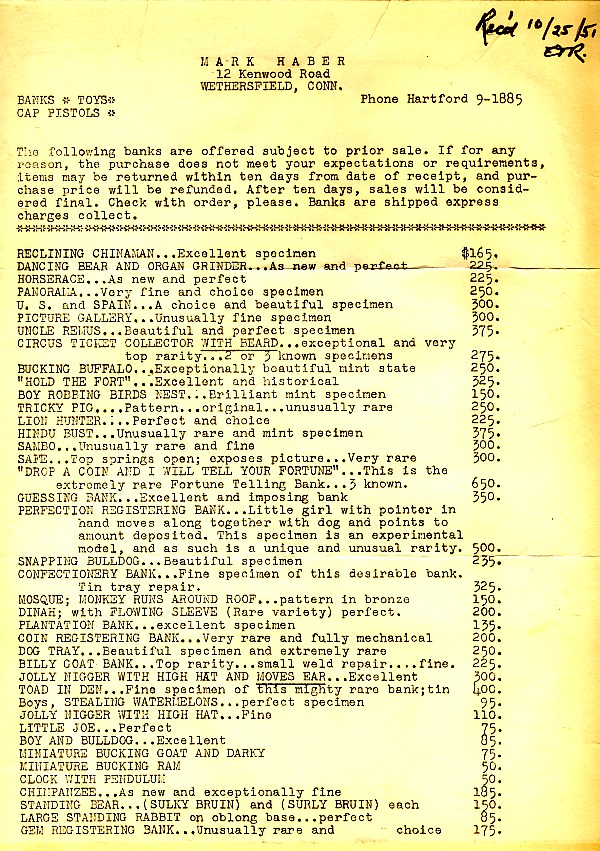 ---